I said to Phil the other day, "You know, in two years, we'll be on our way home from a trip to Scandinavia." And its true. Our first international adventure will take us to the 5 Scandinavian capitals--Reykjavik, Oslo, Copenhagen, Stockholm, and Helsinki.
But we're not roughing it, or skimping on expense or duration. Two weeks in a winter wonderland, celebrating both Christmas and New Year in foreign countries, is going to be an experience to remember.
If you have been to any of these countries, I would love to hear your input.

Here's a list of hotels I've been looking at:

Hotel Skeppsholmen - Stockholm
Story Hotel - Stockholm
Hotel Windsor - Copenhagen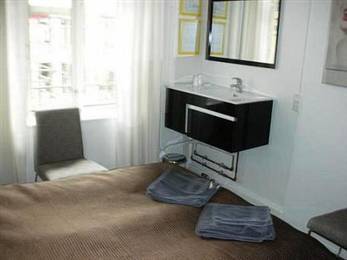 The Square Hotel - Copenhagen
Hotel Fox - Copenhagen
(The rooms are too great, I've gotta post 2 of em)

"

Klaus K - Helsinki


And I'm hoping that while we're there, we can catch at least one of the amazing acts from that region of the world: